Celebrity Eclipse – Stunning cruise ship by Celebrity Cruises. The ship got 16 floors. 14, 15 floors are full of restaurants, ocean view balconies and 16th deck is just open ocean view deck. My room is in 8th floor of the ship. It was very nice to see many Indians in the Cruise. A staff told me that there were about 85 Indian passengers onboard on this ship. Some employees were from Kerala and they speak in Tamil with me. At least 70% of the passengers are older people. Everyone were sweet all the time so it feels good.
Day 1 ( Jan 20 ) – Boarding – Buenos Aires

My travel in Celebrity Cruise starts and ends at Buenos Aires, Argentina. One day before boarding they sent a email about check-in timings. I was advised to visit the port at 1:30PM for my boarding. The port is called "Terminal de Cruceros Quinquela Martín". My hotel arranged a Taxi to this place and the meter costs 230 Pesos  for a 7kms distance approximately. Once i entered the terminal there was a place where they collected the luggage and stapled it with luggage tag (this tag was sent by the celebrity cruises long ago by email). Then at the next entrance there was a team gave a card with group number printed. My group number was 19. When the number is called everyone who hold card with that number gone under security and reached check-in queue. There were many check in counters so there were no waiting time at all.
During check in they checked if i have multiple entry Argentina visa for my trip duration and then they took my passport with them and gave a acknowledgement receipt. They also validate my credit card and then they gave one card called 'Sea pass card'. They told i have to use that card for any further stuffs in the ship. Then we all were asked to take a shuttle bus which took us to the place where the ship was parked. There were giant cranes holding our movable stairway into the ship. Wheelchair services provided for elderly people.
I was expecting plenty of checks but actually nothing happened. I was told i will not be allowed to take water cans inside ship but i kept a water bottle and orange juice bottle on both side of my checked in backpack and pushed in through the check in process and it came to me as it is to my room.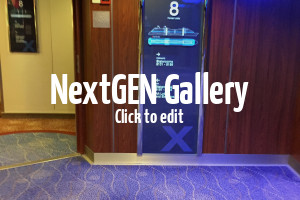 Video of my ocean view stateroom 8104:

I am lucky enough to get the front facing cabin with window. So to view forward i do not have to climb to 16th floor all the time… i can enjoy views of ship caption from my room itself.
This is how it look in day time…
Day 2 ( Jan 21 ) – At Sea
Nothing much to do as we are just sailing on the mid of the sea. Internet speed was really good. So it is not bored. I walked to many parts of the ship. Food is free so morning to evening just eating high quality items for FREE ! There was a buffet system in the 14th deck. They have Indian Food section and had some rice and curry items. We can order items to room itself for free but the menu items for that order is limited. There is a TV in the room which work as a computer as well. It has menu items listed which can be ordered from room by using the remote they gave.

Day 3 ( Jan 22 ) – At Sea
Sailing continued towards south. In the mid of sea nice to see the birds flying around. Today also internet was good in speed. So it was not bored. The TV got some channels and some selected Hollywood movies. As usual variety of foods. Indian food section featured Puri, Dal, Andra style curry, white rice, Chapati, etc…
Day 4 ( Jan 23 ) – At Sea
Sailing continued towards south. The daily schedule book advised us to be prepared for our day at Ushuaia, the southernmost city of the world. Nothing much special. As usual eat, sleep, sail day… One thing i noticed is the sun rise and sun set. The sun appears as early as 5:30AM itself and happen to set at around 10PM in the night… even 11PM in the night i feel like evening only… This is amazing because when i was transiting at London few days back my sightseeing trip starts at 5PM and when i get in to the bus i felt like it was already midnight. Sun gone so soon and it was very cold. It is totally reversed here.
Day 5 ( Jan 24 ) – Ushuaia, Argentina

In the last city of the world. I took city tour shore excursion provided by Celebrity Shore Excursions. First day of cruise they gave tickets of all shore excursions at our staterooms. The ticket had instruction on time and assembly location for the shore excursion. In all my tickets the assembly location is 'Eclipse Theater' at Deck 4. So when i gone there on the mentioned time they asked guests to go and check-in at the stage. When i gone and gave my ticket they gave a sticker with number and asked me to stick it on my dress and wait for the number to be called.
When the number is called everyone got the number was asked to leave theater and approach the exit point at Deck 3. The ship was docked so we were able to just walk from ship to port. At the exit of ship they scanned our sea pass card to mark that we left ship. Our tour agent was waiting outside holding our number plate. She took the ticket. Then the trip starts once everyone arrived. When we gone out the immigration gates were opened for us. No check… first time in my life i enter a country without passport 😀
Many people took their passport from passport central at ship just to get stamp of Ushuaia. There was a tourist information center where they provide free certificate to tourists that they have visited the last city of the world.
Once the tour over i choose not to return to ship soon and just took a walk inside the city main street. Plenty of tourists and plenty of shops… Later when i walk back to port they asked me to show the sea pass card to enter the main entrance. Then when i came inside ship they scanned the sea pass card again to mark my entry. A formal check was conducted on our baggage.
Day 6 (Jan 25) – Cape Horn, Chile
Ship pass through the mountains of Chile and Argentina as they share border near Ushuaia. Once we reach Cape Horn port of Chile, the caption was explaining about the historical details of the port and also the light house near by. There was a nicely build house in that island. He told probably that was the last house of the world. Though he said there was couple of islands of Chile which located about 65kms south than this there is no proper house in that island like this.
And also the sea become rough and the caption said we are passing through 'Drake Passage'. Never saw such huge waves before. Our ship crash all those massive waves and move forward and it was so thrilling to watch sometimes. I got sea sick badly. The guest relations at Deck 3 had free sea sick tablets. I had to eat it and stay near mid ship locations to avoid the sickness feel. Luckily there were library, Apple show room, sofas, etc… something in each deck at mid ship. So i sit here and there and time passed.
Day 7 (Jan 26) – Antarctica
Our ship crossed the dangerous 'Drake Passage' successfully and entered the ICE continent. We entered the mountains ranges via 'Schollart Channel' and spent 2 hour layover on 'Paradise Bay' and then 2 hour slow cruising at 'Gerlache Strait' and then started moving to 'Elephant Island' of Antarctica. Ice cubes everywhere. From small cubes in sea to mountain size ice were treat for eyes. And i have now visited all continents of the world.
Day 8 (Jan 27) – Antarctica
This day is the real day of Antarctica. Rough cold weather and rain for some time. Later it all gone and sky becomes clear as same as the previous day. And we reached Elephant Island. The island and its glaciers are majestic to watch. It looked like the water range between to mountain was completely frozen. And a type of green white blue colors in water around it made the whole place awesome.
Later we had to say bye to the ICE continent and turn back. The internet was ok in speed but not enough to upload photos / videos.
They gave certificates to us that we sailed through Cape Horn and Antarctica.
Day 9 (Jan 28) – At Sea
Just a day at sea again. Did some shopping with the free onboard credits given by the tour agent in the shops at Deck 4. Nothing special on this day.
Day 10 (Jan 29) – Port Stanley, Falkland Islands
Another remote island belongs to British. Ship was parked away from pier as it was so small to handle big ship. From ship they run boat to pier every 20 minutes and it is free of cost.
The island welcome us with ice rain. This is the second time in life i saw ice cubes fall from sky… they were so tiny so it was nice to see and enjoy…
Day 11 (Jan 30) – At Sea
No much special. Same as any other day at sea.
Day 12 (Jan 31) – Puerto Madryn
Argentinian city very close to ship port. Downtown is 1 kms from the ship parked place. It was nice walk along the coastal line. I did not choose to go with any shore excursion as all options costs more than 250USD. So i took walk by myself into the city and roamed around for 3 hours until i get tired. Saw many Bajaj Rouser bikes (Indian Bajaj Pulasr is Bajaj Rouser in Argentina) around the city.
Day 13 (Feb 1) – At Sea
Internet speed improved as we came closer to the coastal line of Argentina. So another day at sea with better Internet.
Day 14 (Feb 2) – Montevideo, Uruguay
Our final port of call. Ship docked at the port around 6Am. And we are allowed get off around 7Am. I booked city tour shore excursion. It went very well as the tour guide was very sweet and the city also unbelievably beautiful.
Day 15 (Feb 3) – Disembarkation
Last day at ship. Ship arrived Buenos Aires at around 3:30Am itself. But the clearance procedure and other process took till 6Am and then the disembarkation started around 7 with priority basis. The people who had early flights were asked to disembark early and then starts with the queue based on luggage tag number. My tag number is 8 and were scheduled for 7:50 Am check out. I came out around 8AM finally.
From & To Port Terminal
The cheapest online taxi booking available for this port pickup or drop off is USD $38. But in actual this port is very close to the city and can be reached on local taxi for very less price. From hotel to Port my hotel arrange a metered Taxi and it costs 230 pesos (Approx 6 USD). When i exit the port i went outside and found many Taxi people waiting for people. There was a guy arranging Taxis for people who approach. He charged me 15 USD for my hostel location which was about 8kms from port. If you can speak just say no to these people and walk a little away and take metered taxi and you will get it for 6USD which i see many people does. Also this place is almost near to Retrio Station Terminal. Retrio is the main area of Buenos Aires where all buses arrive. And the Metro station has connectivity to all parts of Buenos Aires. If your luggage is less you can even walk to this metro station as it is located in around 1 KM distance from port.
Visa
For Indians the only visa required for this cruise is Argentina Multiple Entry tourist visa. In general if you are booking a international cruise travels through multiple countries then a valid visa is required for all 'Port of Call' in the itinerary. In this cruise the itinerary got 'Port of Call' in Argentina, Chile, Uruguay, Falkland Islands. When i contacted Chile embassy they told 'Chile' visa is must for this cruise as the itinerary got port of call at 'Cape Horn, Chile'. So i took Chile Visa as well but in actual it was not required. There were many Indians onboard with out Chile visa. Even at the check in they did not ask for any other visa. They checked only Argentina Visa. Uruguay allow cruise visitors to enter the country without visa. Falkland Islands also allow cruise visitors a visa free entry irrespective of their nationality.
Cost
I booked this cruise through icruise.com website. They charged me $7000 USD prior to this trip. This cost includes…
*3 times food for the whole cruise duration
*Unlimited internet for the whole cruise duration
*Shore excursion tours on Ushuaia – Argentina, Stanley – Falkland Islands, Montevideo – Uruguay cities
* $100 USD onboard credit for shopping inside ship.
The stateroom attendant will come and clean the room twice a day.
Tips
In addition to this cost the guests were asked to forced to pay tips for employees. The cruise charge a fixed amount everyday as tip that depends on room type. For me they asked me to pay 14.50$ everyday as tip for their employees. This is not compulsory but they do all ways to get that money out of your pocket. I gone to the Guest Relations and told them not to charge me the tip and they took signature on a booklet and told me that i should give tip as cash. I paid $30 for my stateroom attendant on the last day of cruise and 2$ for some room service people whenever they deliver food to my room. In the last day they send 3 covers which got 3 notes saying please put tips on this covers and handover to your stateroom attendant. The 3 covers demanded total is same as 14.50 * 15 days value. I just took that cover also with me when i exit ship 😀 😀 😀
Bloody i paid 7000 USD for this trip and they try all way to get 250$ out of my pocket. I was so frustrated with this act because most of the forums online says these money directly goes into the pocket of Cruise line company though they claim it goes to employees. And the funny part is the company purposely charge every one a fixed price as TIPS. As far as my understanding of what a tip is… a additional money that we pay if we are happy with the service. But here the company charge in advance even before people enter the ship and forcefully take tips on most of the purchase inside ship. They don't even ask if we are happy with the service and if we are willing to pay ! There were 2500 passengers and from each minimum they collect 250USD as tips ??!!?? So i paid only to the people who deserve it.
Food
There was a buffet type of Restaurant on 14th deck which serve 100's of types of food all 3 times and it was opened 24 hours. Food items have timings and drinks available all 24 hours. There will always 'Indian' section where they mostly have Rice, Dal, chapati, potato based curry and gravies, etc… and there usually another section named 'Asian' and there noodles, fried rice, thailand food specialties always available for food. Other than that Mexican, American style foods available for us to taste. Ice cream also available from morning to evening.
In addition to that there will be room service upon request and they deliver food directly to room itself and that is free. Only limited menu available on room service menu.
There are plenty of restaurants in the ship and some of them are free. The moonlight restaurant in the 3rd floor is one free restaurant which got nice dining.